The Living Bog commenced its work on Galway's Living Bog almost as soon as the project began. We met the local community all around the bog in kitchens, community centres, cafes, bars and on the bog itself to get a picture of LIFE on the bog and in its environs.
Public Awareness Manager (2016 – 2021) Ronan Casey began working on establishing a local bog committee who would work alongside the project. It quickly emerged that there was a big interest in the bog locally, and an interest on bringing this unique and beautiful place to more widespread notice.
Over the past 5 years the local committee, spearheaded by Paul Connaughton and Maura Hannon, have devised plans and worked with the Irish Government, agencies and the EU in making the bog a place where locals and international visitors alike can visit.
Community-led plans for amenities at the bog and in the nearby Galway Teleworks building at Mountbellew Mart are coming to fruition, and 2021 will see the creation of new walking loops, a park at Patches Garden and much more besides. The local team and Ronan (who left the project in April 2021) have to date attracted thousands of visitors to the bog with the great community work here picked out by the European Commission as one of the reasons the project was nominated for a Natura 2000 Award in 2020.
Schools, colleges and locals have mingled with tourists and others. Educational tours for all ages can be arranged and the bog is set to become one of the most important bog-based attractions in the country alongside Clara Bog, Lough Boora, Corlea, Ceide Fields and the IPCC's Bog of Allen centre.
As well as Community and Communications and Public Awareness and Engagement work, the project was busy restoring the actual bog itself.
Over a period of five months, approx 3,000 peat dams were installed across the bogs cutover (where turf was cut) sections and its high bog.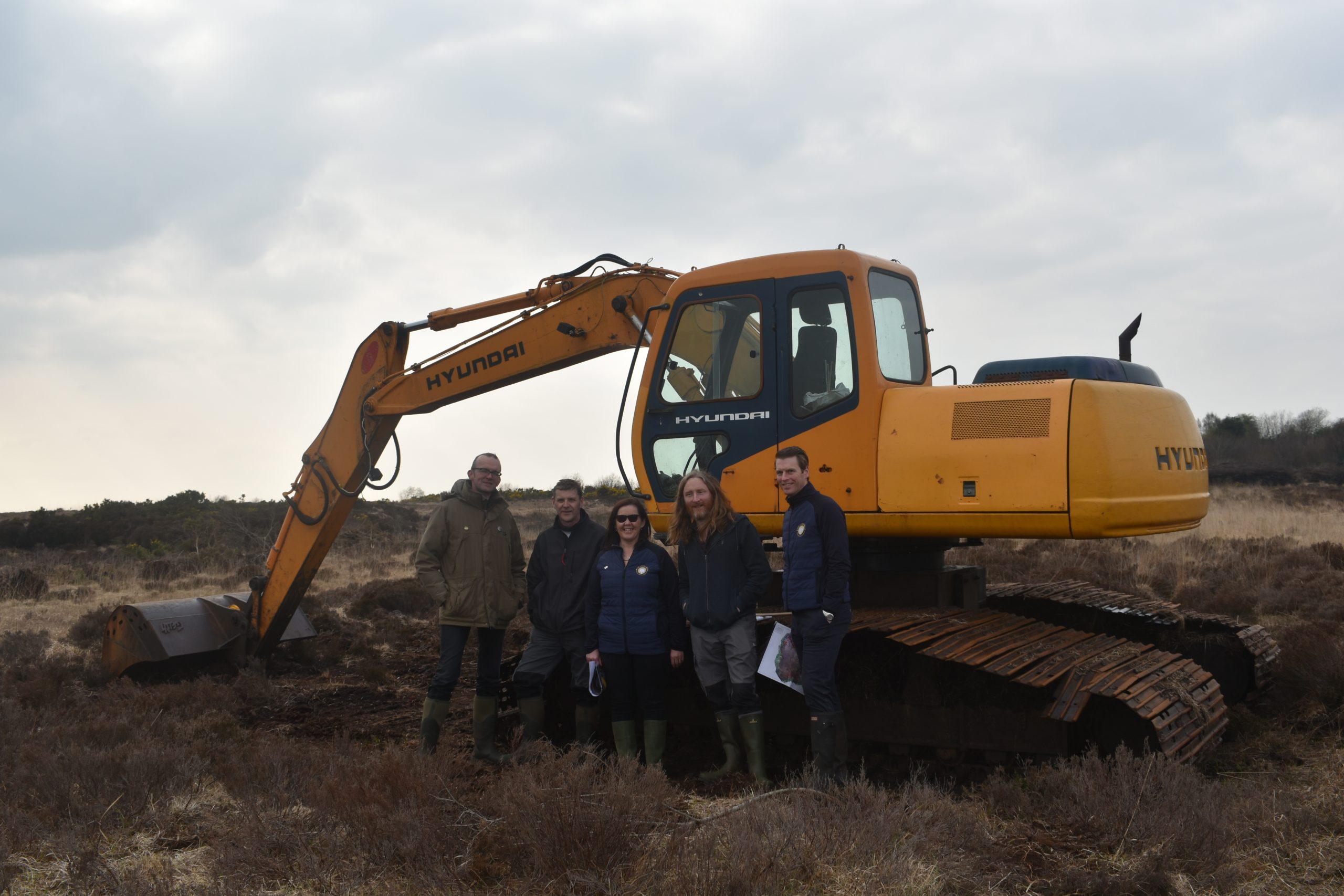 Massive amounts of ecological and hydrological research was carried out on the bog by Project Hydrologist John Cody, and Project Ecologist William Crowley and his team, which included George F Smith, Fernando Fernandez and John Derwin.
One of the big elements of the hydrological research was the installation of a flume to monitor just what was in the water running off a bog (see blog elsewhere on this site).
Full details of research will be available when the project ends in December 2021.